Habbo name: xXtOxIcDuCkSxX (old account: MaggieMay92)
-IC-
Name: Autumn Everheart
Age: 15
Family Members: None
Pets: None Yet
Powers: Ice
Abilities: Not easily found, and can climb fast, and is amazing at hiding
Likes: Reading, quiet places, volcanos, helping people, and listening to music
Dislikes: Being bothered if shes busy, spiders.
Fears: Spiders.
Appearance: Teal blue eyes, and orange (vibrant) longish-short hair.
Personality: Helpful, kind-hearted, funny, very bright, creative, and organized.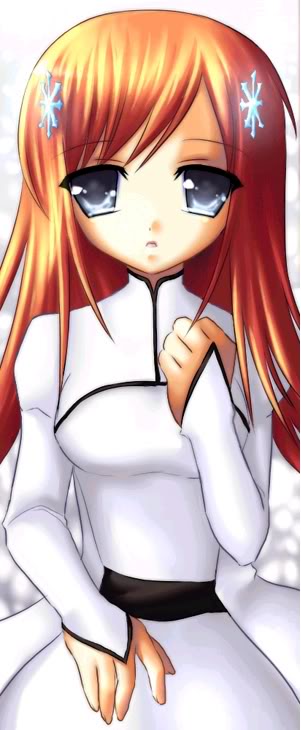 Equipment: First aid kit, sewing kit, notebook and pencil, and her big suitcase.
History: A girl who wants to be a national geographic reporter, went on a plane to write about a volcano for national geographic, but when the plane crashed on an island, she decides to live near the volcano, and write about her survival.
Occupation: Student
Themesongs: